BIRDHOUSE GINGERBREAD HOUSE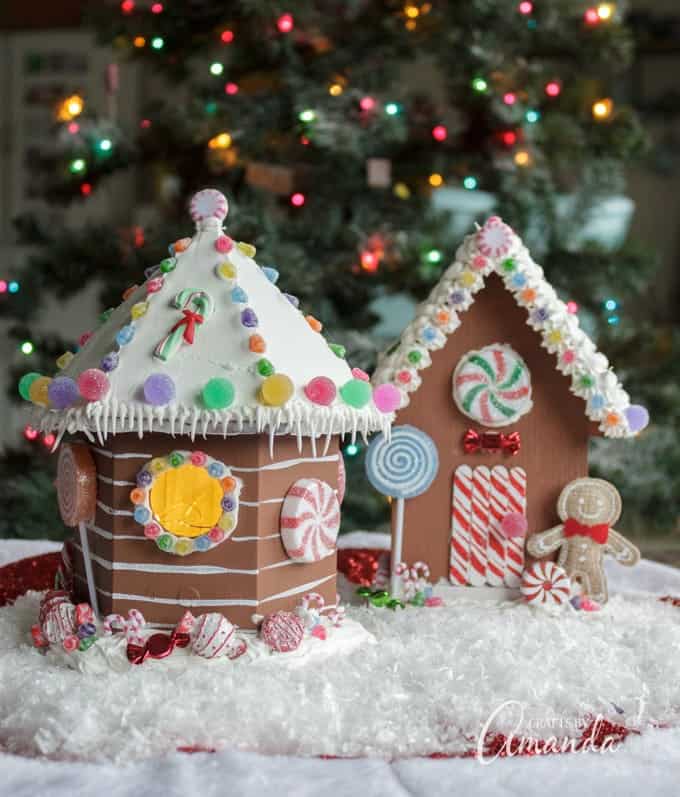 BIRDHOUSE GINGERBREAD HOUSE
You can find wooden birdhouses at pretty much any craft supply store, and at discount department stores that carry craft supplies. Be sure to check places like WalMart, Michaels, Hobby Lobby and even the dollar store.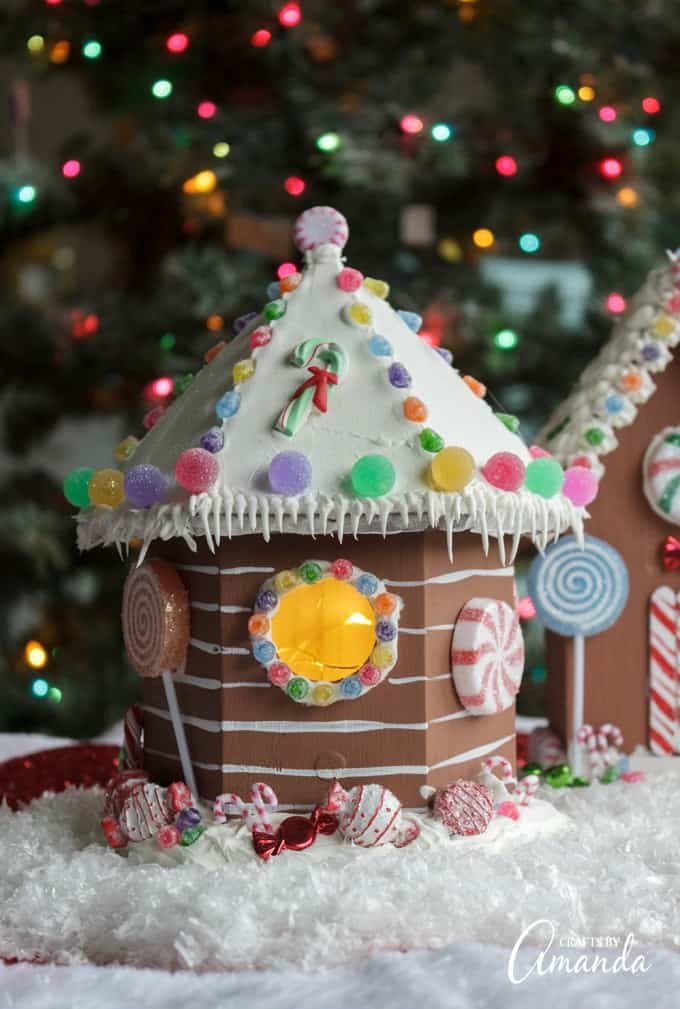 For this project I'm using Testor's acrylic paints along with their red glitter paint.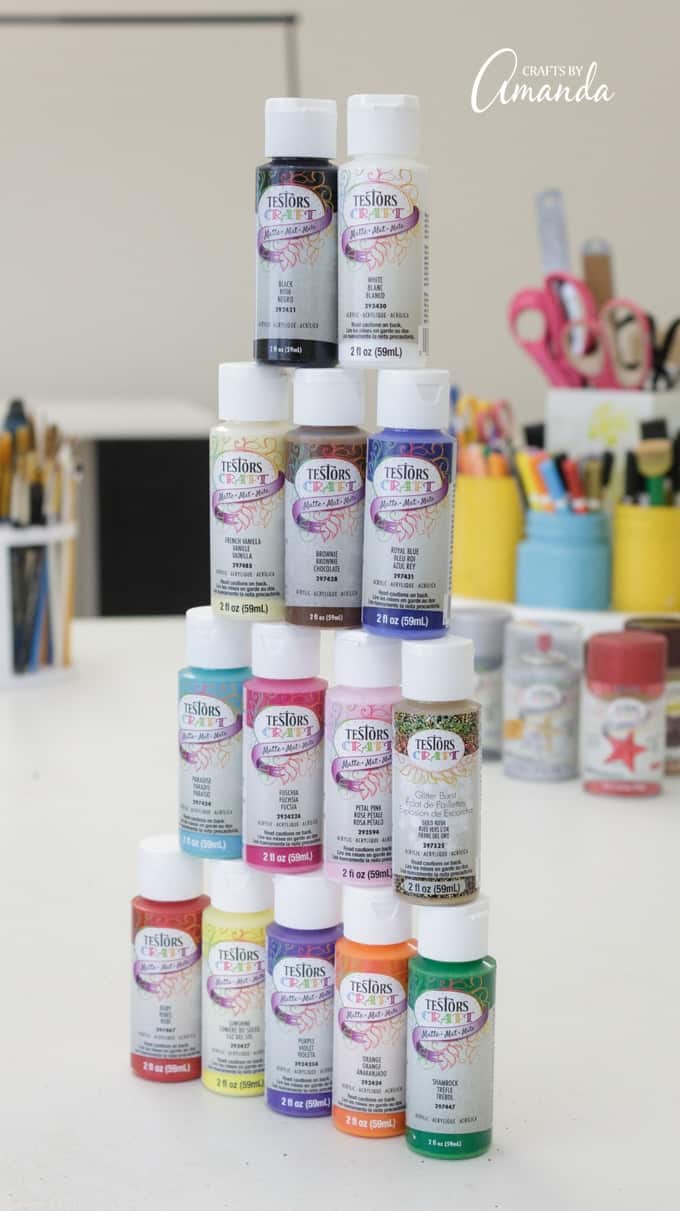 I also used Collage Clay to create the look of snow on the roof.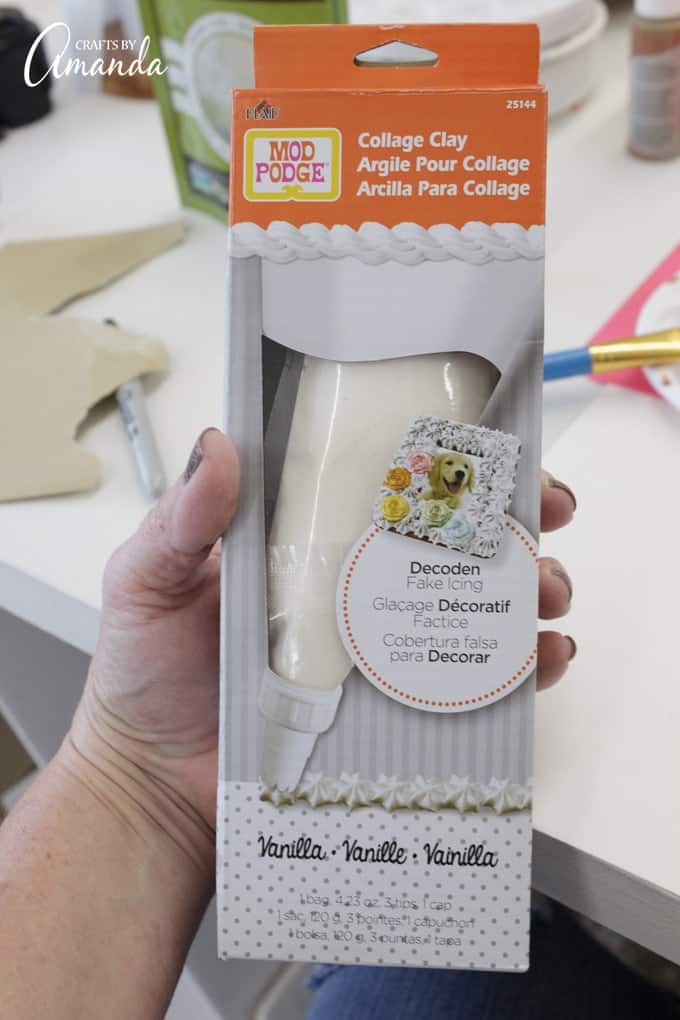 As for embellishments, I actually searched all through the Christmas section at Hobby Lobby, picking out things here and there.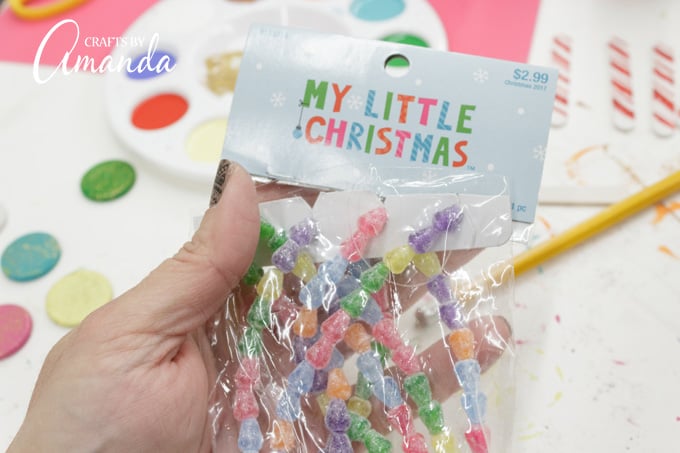 However, where I really found the motherlode of Christmas embellishments was over by the Christmas trees. There's a big trend right now with kid-sized Christmas trees, so many of the decorations made for those I used for my gingerbread houses.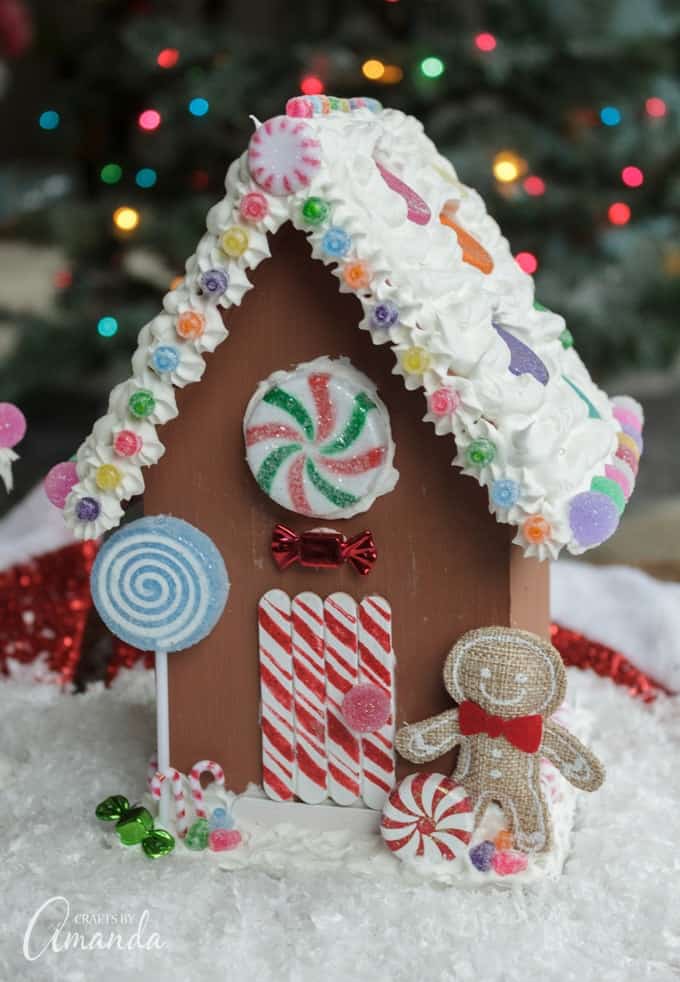 NON-EDIBLE GINGERBREAD HOUSES
Important note – nothing on these gingerbread houses is edible! That means you can store these and pull these out year after year so you can enjoy them for many Christmases to come.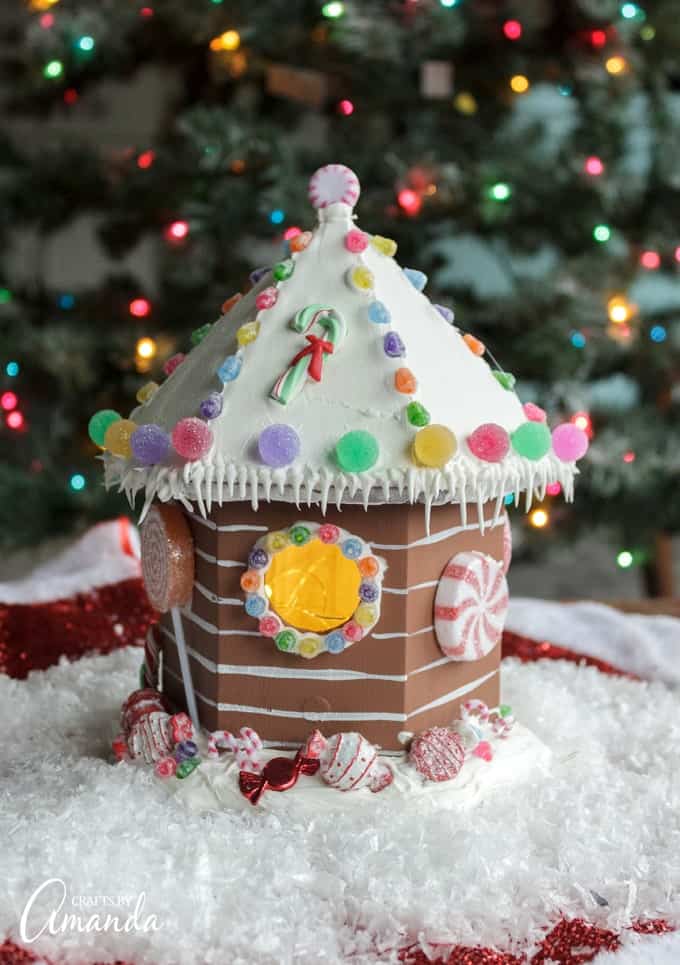 WHAT YOU NEED TO MAKE A BIRDHOUSE GINGERBREAD HOUSE:
Wooden birdhouse
12 wood circles (approximately 1-inch)
Small embellishments such as plastic candy, candy canes, gingerbread men, colorful beads or garlands, etc (I found a bunch at Hobby Lobby by the Christmas trees)
Paint brushes
Collage Clay (white)
5 mini craft sticks
Paint Palette
White Glitter
Testor's acrylic paint:
Brownie (for the house)
White (door)
Red Rocket Glitter Burst (door)
Paradise
Orange
Shamrock
Sunshine
Fuschia
Purple
Gold Rush Glitter Burst
Other helpful tools:
Palette knife
Craft knife
Battery operated small string of light (optional)
Hot Glue Gun